Bernice Bing, a native San Franciscan of Chinese heritage, received a National Scholastic Award to attend California College of Arts and Crafts, where she studied with Richard Diebenkorn, Saburo Hasegawa, and Nathan Oliveira. She transferred to the San Francisco Art Institute to work with Elmer Bischoff and Frank Lobdell, earning a Bachelor of Fine Arts (B.F.A.) degree with honors. She continued her studies in the San Francisco Art Institute graduate program, and in 1961 earned a Master of Fine Arts (M.F.A.) degree.
Bing was instrumental in establishing the South of Market (SOMAR) Cultural Center as a nonprofit organization. She pioneered the SOMAR Gallery Space, worked with the neighborhood Arts and CETA programs for fifteen years, serving as a panelist on the National Endowment for the Arts Expansion Program in 1968 and 1969.
In her art's bridge between East and West, Bing cited an early exposure to an existential philosophy that led to her pursuit of abstraction, combined with a broad array of artistic, literary, film and musical influences characteristic of the postwar fifties.
"As an artist, a radical thinker, a Chinese American, a lesbian, a Buddhist–she strove to live an ordinary life in a profoundly non-ordinary way. Bingo's life often went against the grain; her works were acts of trust and faith." -Lydia Matthews, "Quantum Bingo"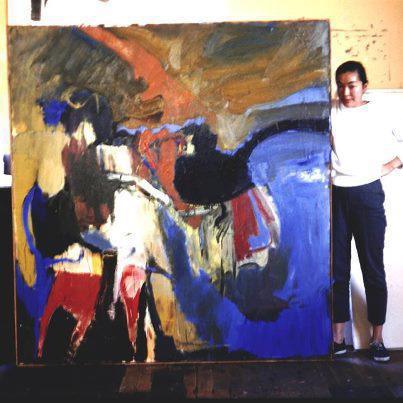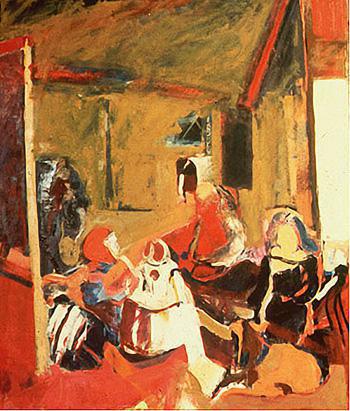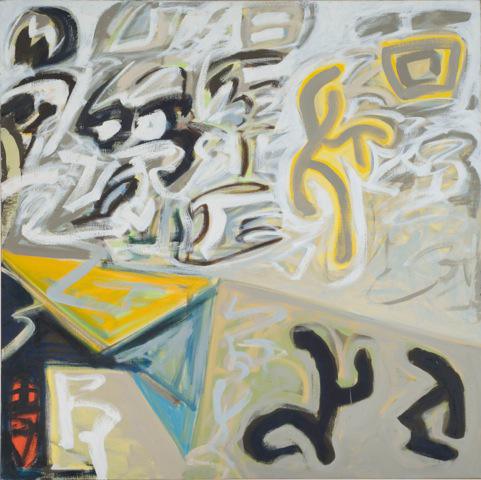 Let us know what you think of our stories by leaving a comment.