Bessie Stringfield was the first Jamaican-American woman to ride across the United States solo and was one of the few civilian motorcycle dispatch riders for the United States Army during World War II. Credited with breaking down barriers for both women and African-American motorcyclists, she was inducted into the Motorcycle Hall of Fame.
The award bestowed by the American Motorcyclist Association (AMA) for "Superior Achievement by a Female Motorcyclist" is named in her honor. She also owned 27 Harley Davidson motorcycles over her lifetime.
"At 19, Bessie would toss a penny on a map and ride to wherever it landed. Over time, she rode through all lower 48 states."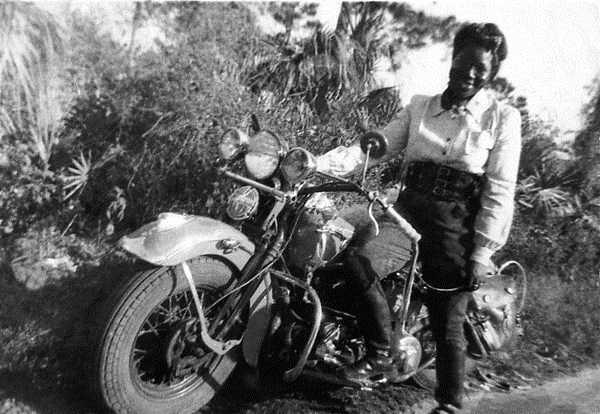 Let us know what you think of our stories by leaving a comment.