Donald Argee Barksdale learned the game of basketball in the parks and recreation centers that dotted the neighborhoods of Oakland, California during the days of his youth. He never played a minute of high school basketball at Berkeley High due to rules that limited the number of black players to one on varsity teams. The social barriers and racial quotas that threatened to derail his career from the very beginning failed to dampen the spirit of optimism in Barksdale.
In 1947 he became the first African-American to be named to the Helms Foundation All-America team after helping the UCLA Bruins to the Pacific Coast Conference championship. The following year Barksdale represented the United States in basketball at the London Olympics, becoming the first African-American to make the U.S. Olympic team and the first to win gold. His work in the Games opened more doors for black basketball players. He continued his amateur career with the AAU Oakland Bittners until 1951 when Barksdale went pro, signing a contract with the Baltimore Bullets. Two years later, he broke the color line again when he was named to the 1953 NBA All-Star team.
"As a player, he was a glimpse into the future," Bob Cousy said. "We drafted the first African-American player, Chuck Cooper, in 1950. Chuck played the game like a white guy. Donald was the first glimpse of what was coming, as far as the athleticism displayed by future great African-American players."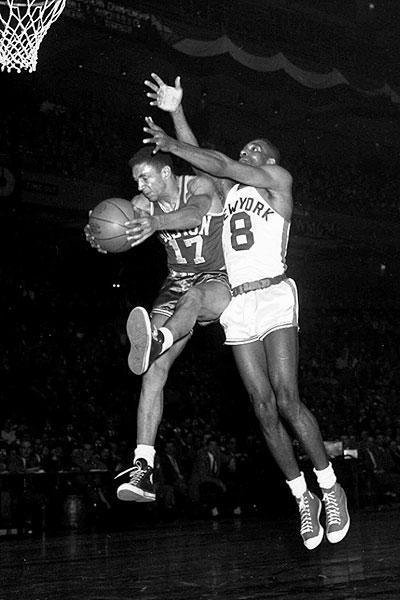 Let us know what you think of our stories by leaving a comment.