Fred T. Korematsu was a national civil rights hero. In 1942, at the age of 23, he refused to go to the government's incarceration camps for Japanese Americans. After he was arrested and convicted of defying the government's order, he appealed his case all the way to the Supreme Court. In 1944, the Supreme Court ruled against him, arguing that the incarceration was justified due to military necessity.
Korematsu remained an activist throughout his life. In 1998, he received the Presidential Medal of Freedom, the nation's highest civilian honor, from President Bill Clinton. In 2010, the state of California passed the Fred Korematsu Day bill, making January 30 the first day in the U.S. named after an Asian American. Korematsu's growing legacy continues to inspire people of all backgrounds and demonstrates the importance of speaking up to fight injustice.
"If anyone should do any pardoning. I should be the one pardoning the government for what they did to the Japanese-American people."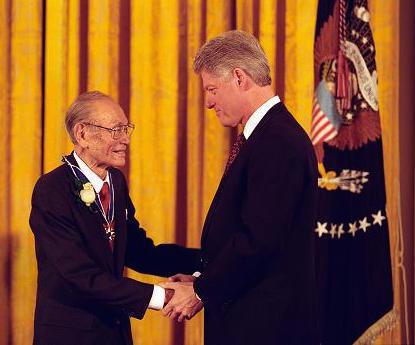 Let us know what you think of our stories by leaving a comment.