Frederick McKinley Jones was an inventor best known for the development of refrigeration equipment used to transport food and blood during WW II.
Jones had a talent for and an interest in mechanics. He read extensively on the subject in addition to his daily work, educating himself in his spare time. By the time he was twenty, Jones was able to secure an engineering license in Minnesota. He served in the U.S. Army during World War I where he was often called upon to make repairs to machines and other equipment. After the war, he returned to the farm.
It was on the Hallock farm that Jones educated himself further in electronics. When the town decided to fund a new radio station, Jones built the transmitter needed to broadcast its programming. He also developed a device to combine moving pictures with sound. Local businessman Joseph A. Numero subsequently hired Jones to improve the sound equipment he produced for the film industry.
Jones continued to expand his interests in the 1930s. He designed and patented the world's first portable air-cooling unit for trucks carrying perishable food (while also being a holder of over 60 other patents). Forming a partnership with Numero, Jones founded the U.S. Thermo Control Company. The company grew exponentially during World War II, helping to preserve blood, medicine, and food. Thermo King became an international corporation and had over $1 billion in annual sales when it was acquired by the Ingersoll-Rand Company in 1997.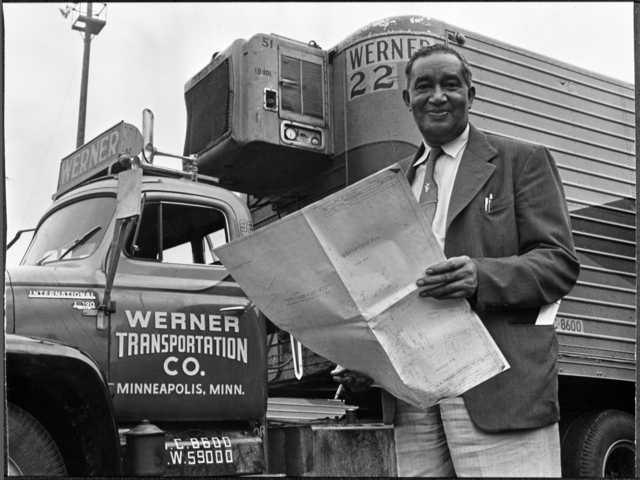 Let us know what you think of our stories by leaving a comment.