Miné Okubo is well known for her representations of daily life and humanity. She is most famous for her drawings depicting Japanese and Japanese American internment during World War II.
Okubo's excellence in art earned her Berkeley's distinguished honor, the Bertha Taussig Traveling Art Fellowship. The award was given to her so that she could study, travel, and paint in Europe for a two-year period. She received the award in 1938. During the fellowship, she studied in Paris under artist Fernand Léger. However, in September 1939, war broke out in Europe. Okubo, who was in Switzerland at the time, was stranded. But eventually, she was able to obtain a pass through France, which enabled her to board the last ship leaving Bordeaux for the United States. Okubo's return to America meant that she could not complete the last six months of her fellowship.
December 7, 1941, changed the course of MinéOkubo's life and the lives of the entire Japanese and Japanese American communities living in the United States. President Franklin Delano Roosevelt issued Executive Order 9066 in 1942, which banned people of Japanese descent from living on the West Coast. Okubo and her family were forced to vacate their home and were separated for relocation. Okubo and another brother were sent to the Tanforan relocation center, a former racetrack, in San Bruno, California. They shared a 20' x 9' horse stall that smelled of manure, and they were forced to sleep on sacks made of hay. They were later transferred to the Topaz internment camp in Utah.
While Okubo was in the internment camp, she made over 2,000 drawings in charcoal, watercolor, pen, and ink, depicting her everyday experiences. Often these drawings showed her observations of women and children in the camp. After the war ended, she was encouraged to compile her drawings into a book. In 1946, her book, entitled Citizen 13660 was published. It contained 206 drawings from her time in the camps. It was the first published account of the experience from an internee. The title of the book refers to the number assigned to Okubo by the US government during her internment period.
In 1981, the Commission on Wartime Relocation and Internment of Civilians was created to seek an apology and restitution for the injustices carried out against Japanese and Japanese American communities by the US government during the war. Okubo appeared before the committee and testified about her experiences and how her artwork connected with internment. Congress passed the Civil Liberties Act of 1988 to recognize the illegal removal of people of Japanese ancestry from their homes in World War II. Internees were also awarded financial compensation in the amount of $20,000. Okubo used the money to pay off debts.
In 1984, Okubo's book Citizen 13660 won the American Book Award. In 1991, Okubo's work was recognized with an award from the National Women's Caucus of Art.
"In the camps, first at Tanforan and then at Topaz in Utah, I had the opportunity to study the human race from the cradle to the grave, and to see what happens to people when reduced to one status and one condition. Cameras and photographs were not permitted in the camps, so I recorded everything in sketches, drawings and paintings."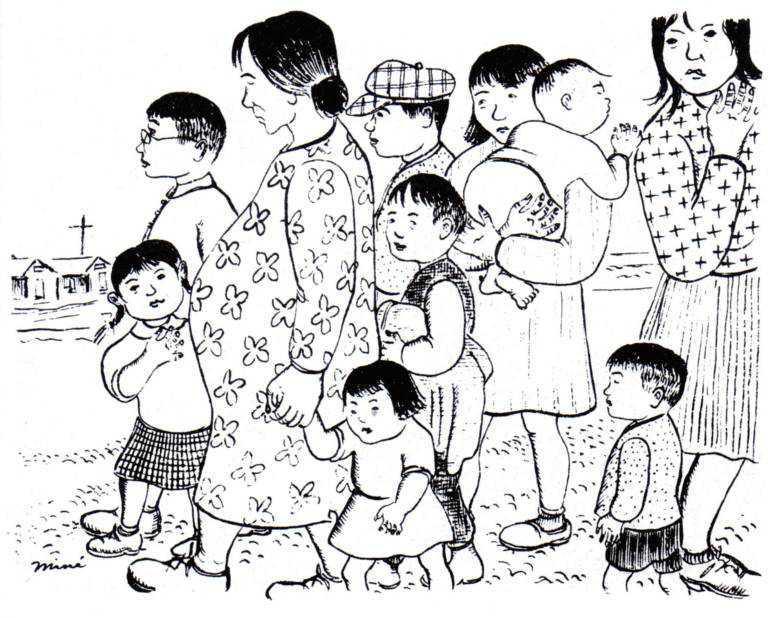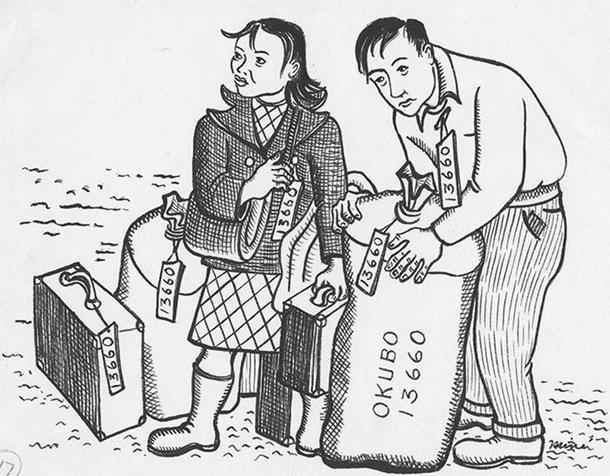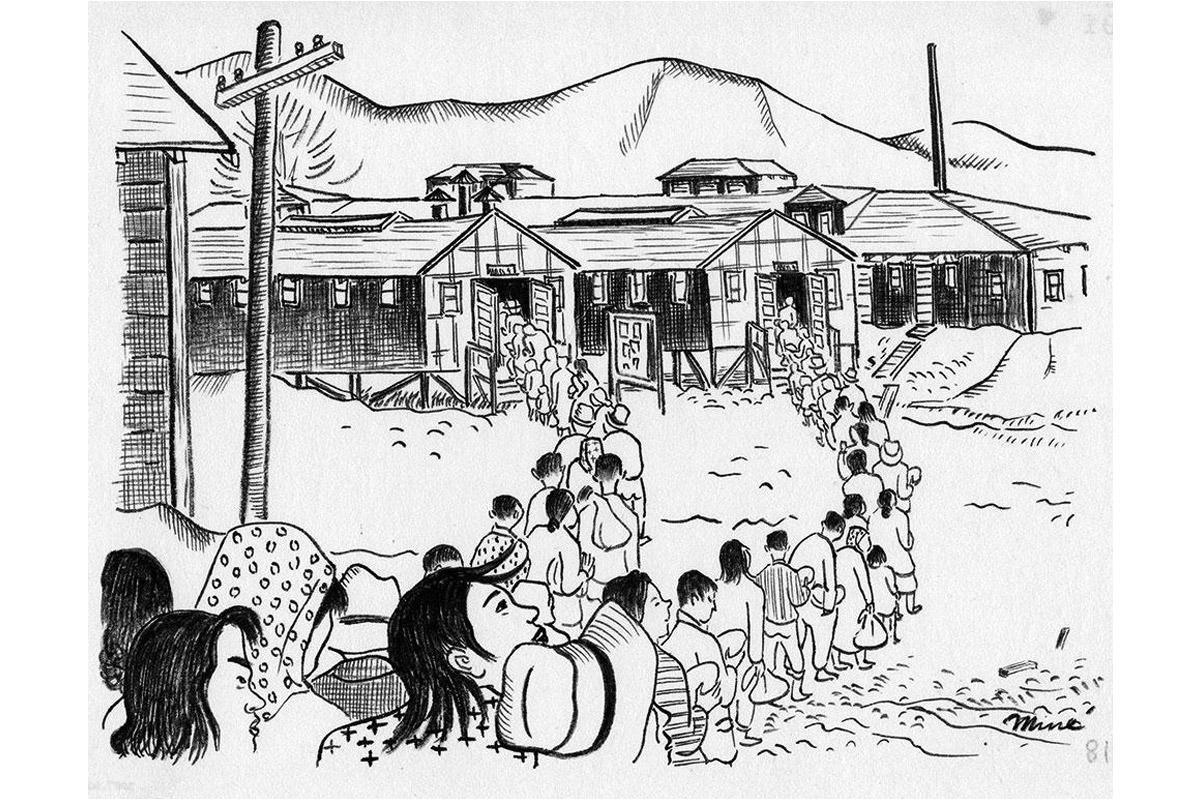 Let us know what you think of our stories by leaving a comment.