A water feature found in the Maya city of Palenque, Mexico, is the earliest known example of engineered water pressure in the new world, according to a collaboration between two Penn State researchers, an archaeologist and a hydrologist.
The feature, first identified in 1999 during a mapping survey of the area, while similar to the aqueducts that flow beneath the plazas of the city, was also unlike them. In 2006, an archaeologist returned to Palenque with a hydrologist to examine the unusual water feature. The area of Palenque was first occupied about the year 100 but grew to its largest during the Classic Maya period 250 to 600. The city was abandoned around 800.
The feature the researchers examined, Piedras Bolas Aqueduct, is a spring-fed conduit located on steep terrain. The elevation drops about 20 feet from the entrance of the tunnel to the outlet about 200 feet downhill. The cross-section of the feature decreases from about 10 square feet near the spring to about a half square foot where water emerges from a small opening. The combination of gravity on water flowing through the feature and the sudden restriction of the conduit causes the water to flow out of the opening forcefully, under pressure.
The experience the Maya at Palenque had in constructing aqueducts for diversion of water and preservation of urban space may have led to the creation of useful water pressure.
"Water pressure systems were previously thought to have entered the New World with the arrival of the Spanish," the researchers said in a recent issue of the Journal of Archaeological Science. "Yet, archaeological data, seasonal climate conditions, geomorphic setting and simple hydraulic theory clearly show that the Maya of Palenque in Chiapas, Mexico, had empirical knowledge of closed channel water pressure predating the arrival of Europeans."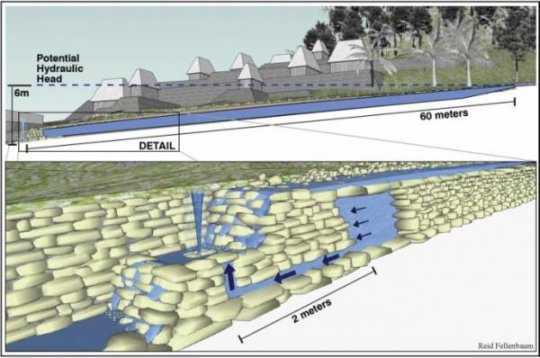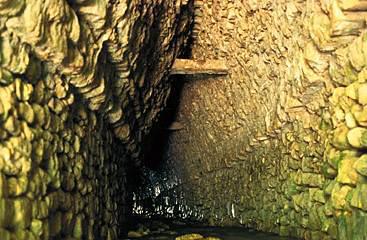 Let us know what you think of our stories by leaving a comment.